Disposal & Recycling Services
Affordable Roll-Off Container Services
Since 2010, Adam's Disposal & Recycling Service has provided responsive and reliable service throughout Bucks, Chester, Montgomery, and Delaware Counties. When you call us to supply your roll-off container rental, you can be sure that you will be receiving a customer-oriented service. Additionally, all of our roll-off dumpster rentals are placed on wood to prevent any damage happening to your driveway or parking lot.
The waste taken from your location will be sent to a demo recycling facility. There, all recyclable materials will be sorted from waste. We've found that on average 80-90% of the waste removed from your site will be recyclable.
---
Roll-off Dumpster Rentals
Options for both short-term rental and permanent rental are available.
---
Container Sizes Available: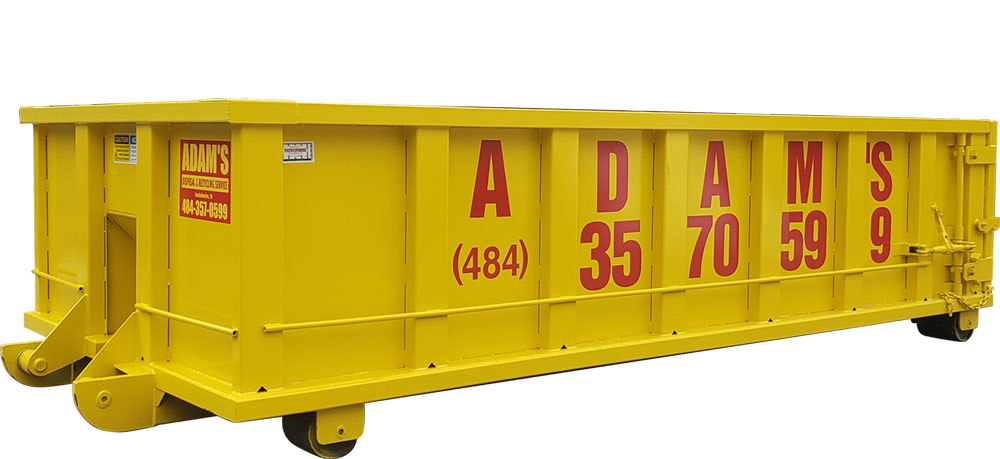 15 Yard Container
16ft Long, 8ft Wide, 4ft High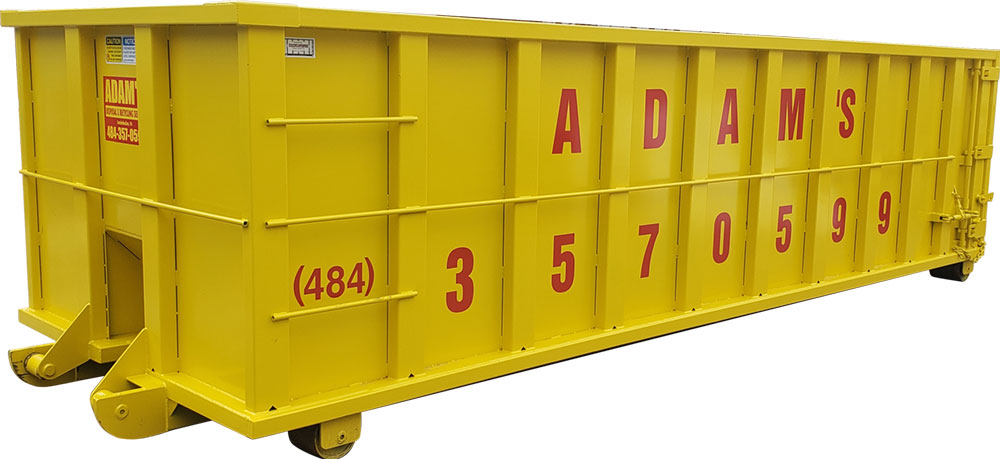 30 Yard Container
22ft Long, 8ft Wide, 6ft High
Our Chart of what is and isn't allowed in our rolloff containers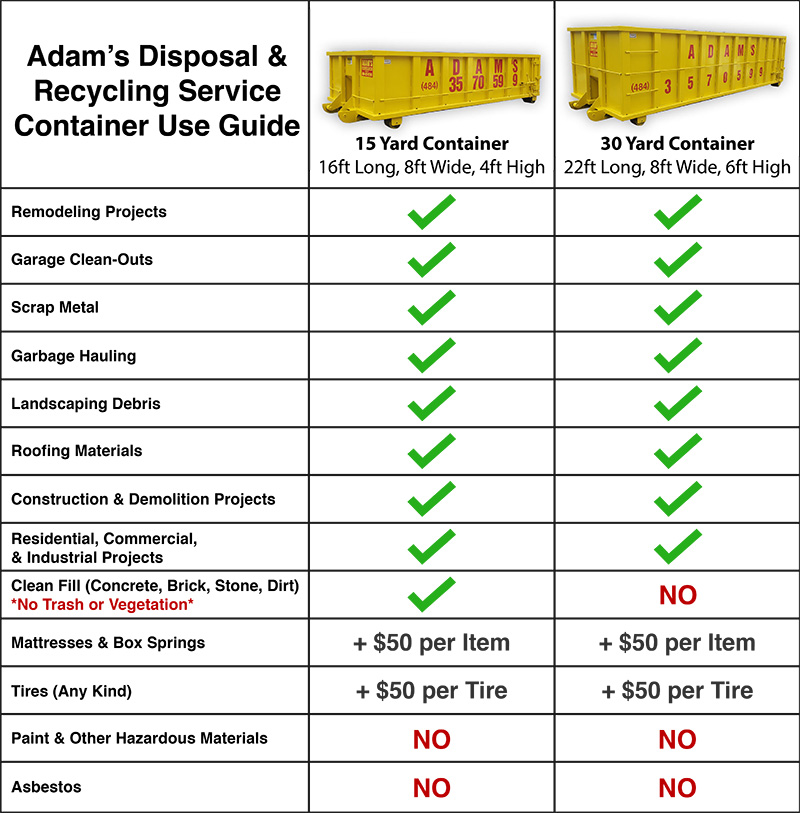 Commercial Dumpster Rentals
---
Dumpster Sizes Available: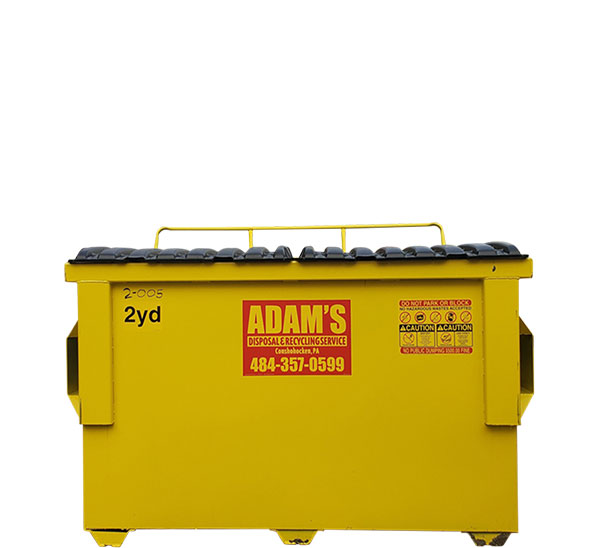 2 Yard Front Load
80" Left to Right, 40" Front to Back, 36" High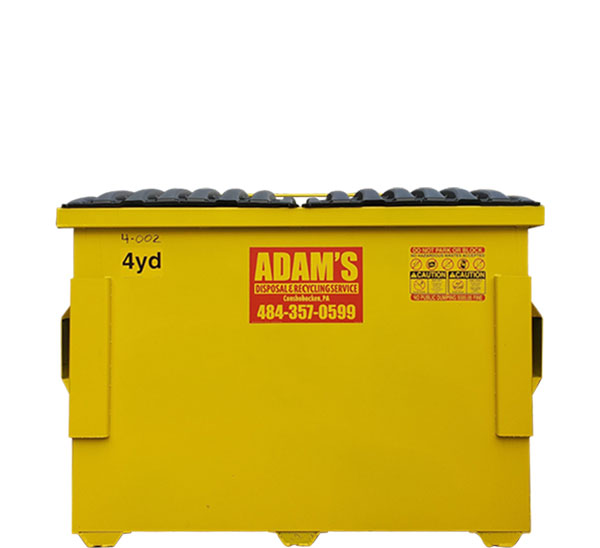 4 Yard Front Load
80" Left to Right, 58" Front to Back, 48" High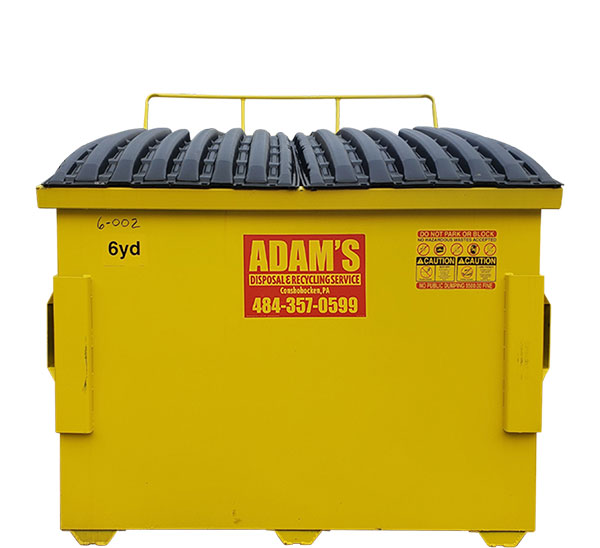 6 Yard Front Load
80" Left to Right, 74" Front to Back, 60" High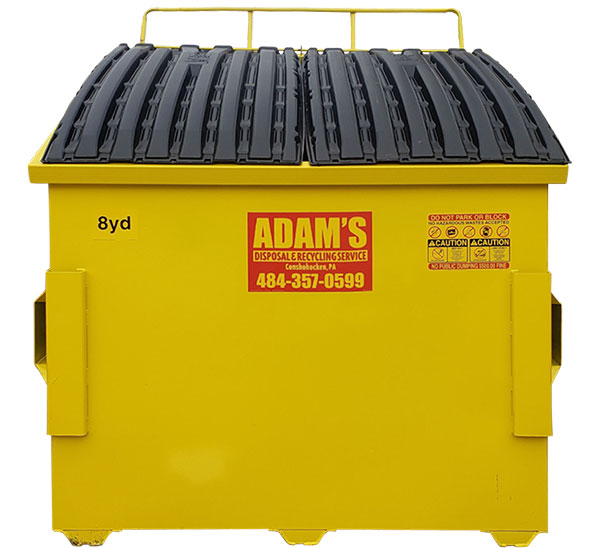 8 Yard Front Load
80" Left to Right, 82" Front to Back, 72" High
Call (484) 357-0599 Today For Dumpster Rental Services